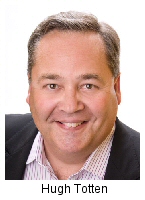 In this white paper, Hugh Totten, co-founder of the pioneering Valorem Law Firm in Chicago, describes how lawyers can attract new business and keep current clients by offering them "AFAs" or value billing. Nearly every law firm offers alternative fees, and this program will show you how to set them successfully.
It was in 1958 that billing by the hour was widely adopted by the legal profession, when the American Bar Association's Special Committee on Economics of Law Practice recommended the approach.
Flash forward to 2010 when unrelenting abuse is heaped upon the billable hour.Some 94.5% of law firms now offer some kind of alternative fee arrangements, and all firms with 150 lawyer or more do so, according to new research. Lawyer, entrepreneur and visionary Hugh Totten of Chicago explains what, how and why this happened.

Purchasers will get a PDF file of the white paper "Alternative Fee Arrangements: New and Better Ways To Price Legal Services" via email. For more info and to order, please go to http://bit.ly/9fW9lp
In this white paper, based on the original live program, Hugh removes the cloud of mystery around alternate fees, offers many how-to techniques, and offers case histories. If your law firm wants to give clients the "value fees" that they want, this program is for you.
"Clients are necessarily becoming more assertive in their fee discussions with their law firms and demanding alternative fee arrangements. Firms must face up to the fact that some clients will simply not work on the basis of billable hours any more," Totten says.
Hugh is co-founder of the Valorem Law Firm in Chicago, which has offered value billing to clients since the day it was formed. He is an experienced and well-recognized trial lawyer. His successes include many multi-million dollar settlements, judgments and awards, including one for $165 million. Hugh has built a successful practice in complex commercial litigation, construction and design law, appraisal and valuation disputes and insurance coverage.
Get your copy today at http://bit.ly/9fW9lp. It's only $75.