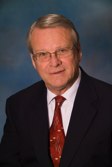 This is from Tom Kane's Legal Marketing Blog:
I too have some concerns about the ABA getting involved in more regulation (to feed their bureaucracy, justify more staff, higher membership fees, etc. etc.), that also generally screws up legitimate marketing efforts. In this case, the value to the public gained by legal marketing on the Internet; but I also have concerns about unethical lawyers (and marketers) that spew out lies and misrepresentations about lawyer capabilities and experiences that too find their way to the Web.
But, let's not overlook the fact that the current ethics rules already prohibit such behavior. Do we need more regulation or better enforcement of existing rules? The point is that I don't trust the ABA to make new rules that will only in all probability muck up the advantage that solos, and small and medium-sized firms have on the Internet. By that I mean, the digital world provides some help in leveling the playing field for those lawyers who are just as good, but do not have the marketing budgets available to the BigLaw community.
So, if you are a solo, or a small law firm – and you blog, or take part in social media, or pay-per-click, or just have a website – you may want to read and comment on this issue paper. You have, according to the ABA until December 15, 2010 to submit your views on any or all of it. I don't think that anyone really believes the ABA won't regulate in this area. The question is will it be to your advantage or not.
If you don't respond, you really don't have a lot to complain about.
P.S. Also if you are a member of GP/Solo Section of the ABA (which supposedly is trying harder to serve the solo and small firm community better), you might just want to make sure they get your message as well.
---
Send your comments to:
Natalia Vera
Senior Research Paralegal,
Commission on Ethics 20/20
ABA Center for Professional Responsibility
321 North Clark Street
15th Floor
Chicago, IL 60654-7598
Phone: 312/988-5328
Fax: 312/988-5280
Email: veran@staff.abanet.org