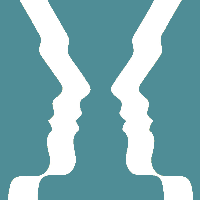 2010 was clearly the year of social media:
Twitter added 100 million new accounts this year.
Facebook has 500 million users at last count.
There are an estimated 2,250,000 lawyers on LinkedIn.
There are at least 6,000 lawyer-written blogs, an all-time high.
I've read numerous books and dozens of articles about the best way to make the most of all these online marketing initiatives.
For 2011 I'm making a resolution that I will actually meet as many online contacts as I can. There's a term for this: "IRL," which means meeting "in real life." Rather than be satisfied with having 750+ LinkedIn contacts, I want to connect with people face-to-face.
The reason stems from a principle I teach at my business development training sessions: all new business comes in through relationships. Further, relationships are maintained by meeting people in-person. (I'm not saying that I'm planning a bunch of sales calls.) Rather I want to grow the contacts I've initiated online into living, breathing relationships.
I remember as a kid I was a great networker. I'd just run to a friend's house and ask if he could come out and play. I knew every kid and adult in my neighborhood. I enhanced this familiarity by becoming the local newspaper delivery boy. I formed relationships back then that have lasted more than 50 years. That's how powerful it is to spend time with people in person.
What if I had just emailed the kids in the neighborhood? Or only texted them? Or merely connected with them on Facebook or LinkedIn? That wouldn't have been any fun, and it would be thin soup to feed a relationship.
So in 2011, I plan to reach out to my contacts and say, "I'll be in your neighborhood. Can you come out and play?"