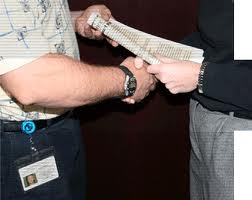 Attention process servers: I would like to offer you some new marketing research – at no cost -- on the best marketing tactics that you can use to grow your business. I have worked as a market researcher in the legal field for 20 years and researching the best marketing initiatives for members of the industry.
What's the catch? All I ask is that you take a short, 11-question online survey. It will take you 3 minutes. If you'd like a copy of the results I'll send them to you at no charge. To complete the Marketing Tactics Survey for Process Servers please visit:
http://www.zoomerang.com/Survey/WEB22BSL2AKQTG/
or just click the link. Your input is very important and will help the profession as a whole in this tough economy. Your individual comments will be kept confidential, and only the aggregate results will be shared. Please phone me at 630.942.0977 or email me if you have any question.
(Note: this survey is for process servers only. A process server delivers subpoenas, legal complaints or court papers for law firms to parties in a court case).