There's a misleading headline in today's New York Times: "Blogs Wane as the Young Drift to Sites Like Twitter."
The real story is that middle aged people, who run businesses, law firms and consulting firms, are reading blogs more than ever. Buried deep in the article is: "While the younger generation is losing interest in blogging, people approaching middle age and older are sticking with it. Among 34-to-45-year-olds who use the Internet, the percentage who blog increased six points, to 16 percent, in 2010 from two years earlier, the Pew survey found. Blogging by 46-to-55-year-olds increased five percentage points, to 11 percent, while blogging among 65-to-73-year-olds rose two percentage points, to 8 percent."
Further more, traffic to blogging platforms like Blogger rose 9% in December 2010 to 323 million unique visitors globally. Wordpress, "mostly for serious bloggers, not the younger novices who are defecting to social networking," has seen no decline in traffic.
I for one can attest that traffic to this blog is at an all-time high. Since the LawMarketing Blog was launched in 2003, some 700,000 visitors have arrived her to read approximately 1,400 posts.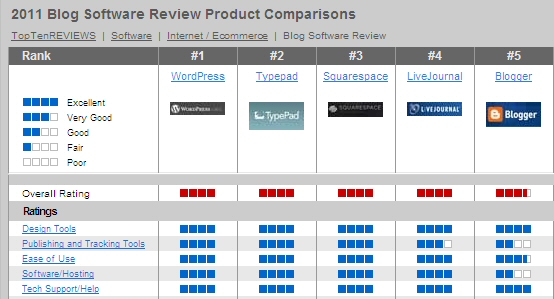 Please see here for more reviews.