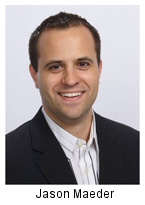 Client teams are for "superstar" clients who are billed many hours consistently and "fast track" clients who are billed many hours, but not regularly, according to David Freeman, author of the CMO Playbook audio training programs and Jason Maeder, a product manager for LexisNexis InterAction. They spoke recently at a conference in New York.
Don't focus on the small clients who don't account for many hours or the "acorns" who appear to be small clients that may become tomorrow's Microsoft (they won't). Maeder advised lawyers to focus on the clients that generate most of the firm's revenue.
Client teams are actually a client service initiative. Freeman identified the five pillars of client service:
1. Clients want lawyers to deeply know their business. Visit their facility, work site and conferences. Use the information you gain to ask clients good questions.Know their business.
2. Be highly responsive. Most lawyers already consider themselves to be responsive, but they're not.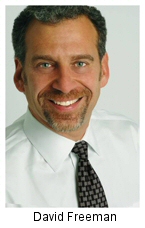 Clients may want information on paper, email, 24-hour turnaround or 1-hour turnaround. The best response is based on what clients want.
3. Add value. Value is more than completing the assignment. It's the little something extra that you blow clients away with. Make yourself indispensable to the client.
4. Be proactive. Law is a reactive profession, but clients want lawyers to anticipate their needs, and advise them before an issue becomes a major legal problem. Identify 4-5 legal issues the clients will face in the coming year.
5. Manage the relationship. Ask clients what they'd like you to do and not to do.
He also suggested the following service tactics:
Annual planning and feedback session. Find out where the client is going to go and find issues that may have gone to another law firm.
On-site visits to clients including a "Lunch and Learn" at the client's office.
Business leads. Help the client make money. 80% of lawyers give 12 referrals a month, and receive 12. On the other hand, 20% of lawyers give 50 referrals a month and get 50 referrals a month. Giving out referrals will bring you business.
Join clients for their internal planning sessions. You can find out the skeletons in the closets, find out the opportunities and become a trusted adviser.
Audits and review of documents. Only takes an hour, so offer it for free. It gives the lawyers to find other legal issues.
Loan a lawyer. This is called secondment, and permits the loaned lawyer to find out information about the client.

Send a

rticles, newsletters, alerts and updates.
Social events. Make them family friendly. One lawyer rented out a movie theater to see the latest "Harry Potter" movie, and invited clients and their children. It was a huge success.