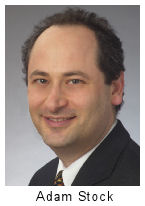 Smart law firms are starting to produce high-quality, polished videos to market their firms. Check out the excellent videos produced by Adam L. Stock, Director of Marketing & Business Development at Allen Matkins Leck Gamble Mallory & Natsis in San Francisco.
The #1 Activity on the Internet is To View a Video, according to Pew Internet Research. When online, watching a video is the favorite activity of most adults -- an important point for law firm marketers to know.
The Allen Matkins videos feature high production values, practical tips, interviews with professors, a voiceover by a former TV news reporter, animated captions, and panning graphics a la documentary producer Ken Burns.
---
Update: newly released videos:
---
Video legal alert: Video Alert: New California Refrigeration Regulations
http://www.youtube.com/watch?v=ZVKY6qNzlEc&feature=related
Video blog entry: Fairness Hearings: A Faster, Cheaper Alternative To Federal Registration
http://www.youtube.com/watch?v=_Kh3xcsBrus&feature=related
and my favorite:
Guide Dogs for the Blind - Allen Matkins Diversity & Community Involvement (see the cute Labrador below)
http://www.youtube.com/watch?v=Djhoim3hNTw