The No. 1 reason people visit the Internet is to see a video, according to new research. Adapting to this change, the popular LawMarketing Portal website today becomes the all-video LawMarketing Channel at www.LawMarketing.com.
The LawMarketing Portal has been a free news and information site about marketing and business development in the legal profession for 15 years. It has carried hundreds of articles by marketing experts since it was founded.
We're switching to an all-video format because when people have a problem, they just want someone to tell them the answer in three minutes. That's exactly what we're giving our visitors.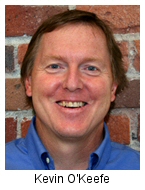 The LawMarketing Channel is a place where legal professionals can start their day.
It features the last five posts from the LawMarketing Blog, hosted on the LexBlog Network. "The Channel blends the best in social media. Brief educational videos which have proven to be very popular among legal professions as well innovative and engaging blogging," said lawyer Kevin O'Keefe, CEO & Publisher of LexBlog. "Well done on Bodine's part."
Invited experts, volunteers and I will post news, commentary and insight in the main video, "Today's Legal Sales & Marketing Bulletin." Initial videos will include "The Secrets of Rainmakers," "How Lawyers can Sell Like a Doctor," "Surviving the Recession With Business Development."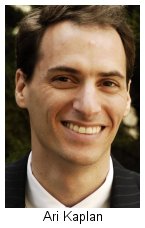 "The LawMarketing Channel will be a top destination online for legal marketers and business developers," said Ari Kaplan, Principal of Ari Kaplan Advisors in New York City and author of The Transformation of Professional Services: Creating Innovative Practices in a Digital Marketplace. "It was a great site before, and now it's even better."
All of the detailed articles, job descriptions, consultant and job opening listings and checklists remain online and can be found using the "Search" box. Visitors can still sign up to be Premium Members and post event, job listing or consultant listings. Readers can subscribe to the site via RSS feed and are invited to submit a video for publication. Advertisers are invited to check out the Rate Card.
Pew Internet Research found that the #1 activity on the internet is to view a video – see http://bit.ly/hossIP. YouTube videos were viewed 700 trillion times in 2010.