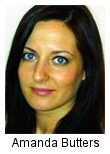 The Legal Services Act (LSA) came into force in 2007 and has been dubbed as the 'Big Bang' for the legal profession. Previously a profession known for being resistant to change, the legal profession is now one in transition, according to Amanda Butters, an account manager at Byfield Consultancy in the UK.
Last year non-lawyers were allowed to work in partnership with solicitors for the first time through legal disciplinary practices. By October this year alternative business structures (ABSs) are to be introduced that will 'blow apart the established conventions of the law' (The Times, 2009). The implementation of ABSs will permit the external ownership of law firms and allow firms to potentially seek investment through private equity and floating on the stock exchange. The LSA also provides the opportunity for non-lawyers, such as marketing professionals and accountants, to enter the upper echelons of law firms. These changes will completely alter the traditional structure and hierarchy of the legal market, she writes.
The threat of so called 'Tesco Law' in particular has got the legal profession up in arms, she says. For many lawyers the prospect of the commoditization of volume legal services, such as will writing, and the entry into the industry of retailers such as Tesco and the Co-Op as well as high street banks such as Halifax, threatens to undermine the profession and what it means to be a lawyer. However, for consumers the prospect of being able to purchase legal services from high-street brands that they know and trust promises to remove some of the mystery around lawyers and associated suspicion about ethics and fees.
The creation of the LSA was prompted by a review of the regulation of legal services in England and Wales by the Secretary of State for Constitutional Affairs. The purpose of the review was 'To consider what regulatory framework would best promote competition, innovation and the public and consumer interest in an efficient, effective and independent legal sector' (Legal Services Review, 2004).
Competition in the market is about to increase dramatically making now, more than ever, according to Butters. It is a crucial time for law firms to be able to differentiate themselves not only from fellow firms, but high street retailers, banks, and consumer organizations, many of which will have significant marketing budgets at their disposal. Whether the LSA will bring about positive change for law firms has already been the subject of much debate and only time will tell. However, a strong reputation is an asset all firms will need if they wish to thrive in a rapidly changing market.
For more, please see the LawMarketing Channel.