The lawyers a Faegre & Benson knew they had won a big RFP competition when Roger Ledin from their IT department laid out a huge work process flow map across a table. Ledin, the firm's Business Process Architect, had charted out every step of how the firm would handle the client's plan to transfer 600 parcels of property by the end of the year.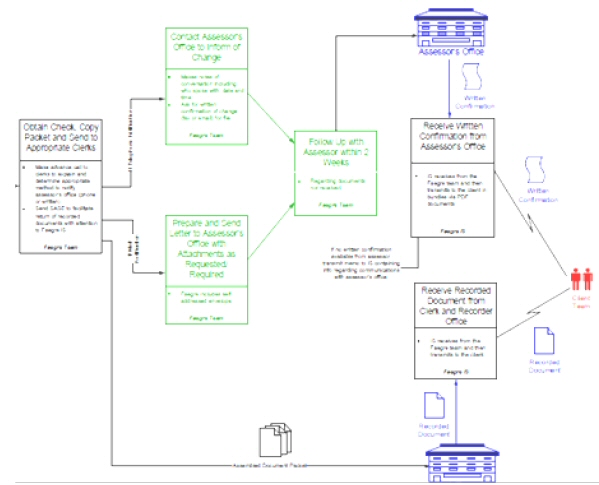 The firm was competing in an RFP process against a low-cost law firm from a smaller market. Faegre & Benson LLP is one of the 100 largest law firms in the United States with 475 attorneys with six offices serving clients in 22 industries in the U.S. nearly other 100 countries.
"We took a lean approach, to extract waste from any point of the process," said Steven Petrie, Director of Practice Operations and Strategy for Faegre. "This gave us a solid foundation in efficient execution and was an important differentiator. We went through the process map which spread across an entire table and the client was impressed."
Petrie spoke recently at the Marketing Partner Forum in Phoenix in a program, "Profitability, Analysis & Pricing." The client had a strong desire for fee predictability. Accordingly, Faegre concentrated on the elimination of waste, overproduction, over-processing, defects, inventory, waiting, motion and transportation.
Each task was identified and delegated to lower-cost attorneys with project-management responsibility. Forms and documents were standardized and lawyers on the project were each issued a "Project Reference Notebook." The firm used historic representative matters to arrive at a value-based fixed fee. Not being fools, they also did an in-depth profitability analysis.
The client was blown away by the firm's effort and hired them for the legal work. The lesson for law firms? If you can demonstrate that you are efficient, you can succeed in charging a higher fee.