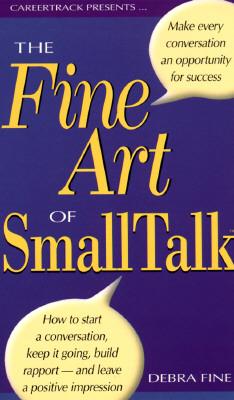 From Mary Ellen Sullivan, a Chicago-based freelance writer, on AttorneyAtWork:
Some people are born schmoozers and like nothing more than to meet and mingle at professional events. For others, making small talk is as painful as watching a "Kardashians" marathon at gunpoint.
If you fall into the latter category—and most of us do to some extent—it pays to have a few tricks up your sleeve. Debra Fine, author of The Fine Art of Small Talk, offers her top 10 icebreakers. She suggests using them at those ubiquitous business/social occasions like fundraisers, association cocktail parties, conferences and dinners where you need to start a conversation with a colleague or potential client you don't know well or would like to meet.
What is your connection to this event?
What keeps you busy outside of work?
Tell me about the organizations you are involved with.
How did you come up with this idea?
What got you interested in … ?
What do you attribute your success to?
Describe some of the challenges of your profession.
Describe your most important work experience ….
Bring me up to date.
Tell me about your family.
According to Fine, what all of these have in common is that they are personal, but not too personal. "Your goal is to build a business relationship," she says, "while still getting to know more about a client or potential client. If you are talking to an existing client, they probably already know you are good at what you do, so you just want them to see you on a more human level." It's this connection that will most likely cause them to refer you to a friend or associate.
The other thing to note about these icebreakers is that they give control to the other person, allowing them to decide just how much information they are willing to share and where they want to set the parameters of the conversation. "Your job is to help the other person feel comfortable in what could be a potentially uncomfortable social situation," says Fine. "You never want to put them on the spot."
For the rest of the article visit AttorneyAtWork.