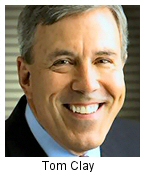 The newly released Altman Weil Law Firms in Transition Survey 2011 finds confidence high among US law firm leaders in firms of all sizes.

Overall economic performance is rebounding, with two thirds of all firms surveyed reporting increases in gross revenue in 2010 and nearly three quarters reporting increases in revenue per lawyer and profits per equity partner. Standard hourly billing rates are up significantly this year, with firms reporting or planning a median 4.0% increase in billing rates for 2011. Continued reductions in overhead costs and the strategic shrinking of firms' ownership ranks are contributing to profitability.

"If firms are finding their feet again post-recession, it is on new ground with a number of new factors in play," said Altman Weil principal Tom Clay. "And although most firm leaders seem to recognize the changes, it's not yet clear whether they will be able to manage them effectively."

Following are some survey highlights:

- 67% of law firms reported an increase in gross revenue in 2010; revenue per lawyer was up in 73% of all firms; and profits per equity partner rose in 73% of firms.

- The amount of non-hourly billing in 2010, measured as a percentage of revenue, increased in 58% of all firms and in 81% of firms with 250 or more lawyers.

- Only 12% of firms report that alternative fee arrangements are more profitable than hourly billing.

- 27% of law firms de-equitized partners in 2010 and 16% will do so in 2011. 32% of firms made fewer partnership offers in 2010 and 18% will do so in 2011. Larger firms are more likely to take these actions than smaller firms.

- 92% of all law firms plan to acquire laterals partners in 2011.

- 60% of firm leaders expect that the increased use of contract lawyers will be a permanent trend, up from 52% last year.

- 41% of all firms believe that outsourcing legal work will be a permanent part of the new legal market.

- 47% of all firms are concerned that they are not prepared to deal with the retirement and succession of Baby Boom lawyers – the top concern identified.

- 94% of law firms believe that the focus on practice efficiency is a permanent change in the profession - the number one trend identified.

- Other top trends include more price competition (90%), fewer support staff (88%), more commoditized legal work (81%), more non-hourly billing (75%), and fewer equity partners (68%).

Leaders score their confidence as an "8" on a zero to ten scale when asked about their firms' ability to keep pace with change.

Conducted in April and May 2011, the survey polled Managing Partners and Chairs at 805 US law firms with 50 or more lawyers. Completed surveys were received from 240 firms (30%), including 38% of the 250 largest US law firms.

The full survey is available online to download at: www.altmanweil.com/LFiT2011.