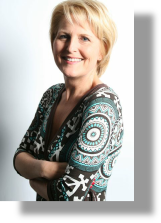 In my experience as a law firm sales trainer, I've found that the #1 source of new business is current clients, but it takes time. The #2 source is referrals. A lawyer can start to see results within weeks by intentionally building a referral network.
Barrister Carolyn Mumby offers this great advice on her blog about growing your law practice with referrals:
Marketing for lawyers usually involves referrals. In fact, as a lawyer, you probably gain most of your files from referrals, either through your colleagues, business associates or existing clients.

It's a smart way to drum up business because it is traditionally less costly than finding new clients in terms of both time and money and has the indirect benefit of reinforcing your brand reputation

"The irony is that most lawyers tell me that apart from having a quid pro quo arrangement with a local accounting firm they don't have a formal system of developing referrals even though they know that they are to a great extent, dependent upon them," she said.

Given that we all agree that referrals are a basic requirement when marketing for lawyers, let's take a look at your top priorities if you want to ensure those referrals keep flowing in:

1. Establish a register for new files & the source.
2. Ensure referrals are reciprocated.
3. Organizations not offering referrals should be excluded from corporate hospitality.
4. Register details should be discussed at each management meeting.
5. Ensure clients who refer are rewarded or at least acknowledged.
6. Make sure referrers have the firm's literature.
7. Ensure organizations who may possibly refer are aware of your full range of services.
8. Build relationships and don't forget to ask for referrals.

"The last bullet point is a hugely under-utilized technique when it comes to marketing for lawyers, probably because we don't like 'asking' for business and making the first move, but it doesn't need to feel uncomfortable," she says.
"I have found that the secret to pain free referral requests is to ask for a specific type of referral. This takes the pressure off the person you are talking to and has the knock on effect of putting you at your ease too."