Join me in Philadelphia this Wednesday, June 15 where I'll present a free law firm marketing program, "Generate new Business with the Web & Social Media."
Scores of attorneys have already seen this program in Chicago and San Francisco. In Philadelphia we'll be at the Pyramid Club at 1735 Market Street starting at Noon. A luncheon will be served and space is limited, so register today.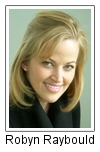 Attendees have been most interested on which of the social media is the most effective: Facebook, LinkedIn or YouTube. Each is effective in its own way, depending on the kind of clients and legal work you want. I'll go into detail about this question at the program.
I'll also cover how clients search for lawyers, how to be found online and how make your website generate new clients.
Joining me will be blogging expert Robyn Raybould Schmidt, Director of Product Management at LexisNexis. She'll explain how blogging produces leads at the lowest cost, where to get ideas for your blog and even how to use Twitter. You've probably heard her speak on a webinar, because she knows what she's talking about.
According to Robyn, when in-house counsel were asked where they turn for business-related news and information, 43% cited blogs and 26 percent cited social media Web sites (Twitter, Facebook, LinkedIn, etc.) among their top "go-to" sources.
Catch our presentation at www.lexisnexis.com/larrybodineseminar