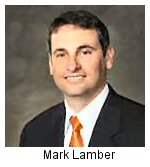 Phoenix personal-injury attorneys attorneys James Goodnow and Marc Lamber are using tablet computers to help solve an age-old complaint that attorneys hear from clients: I can never reach my lawyer.
They have given Apple iPads to 20 of their major clients. The tablet PCs - which are given back to the law firm when a case is over - are used as so-called "red phones" that allow clients to contact either attorney if they have a question or get more information about their case.
This eliminates the need for making an appointment that requires the client to drive to the lawyers' office, find parking, and wait in their reception area.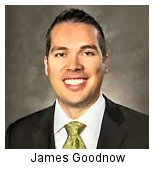 The Phoenix attorneys say that the tablet PC technology has been particularly useful for personal-injury cases. Corporate clients have BlackBerrys and other technology to keep up with their lawyers and track their legal affairs, but working-class personal-injury clients often do not, according to the Arizona Republic newspaper.
Clients use the iPads to speak with the attorneys via FaceTime (Included) or Skype (Free). The applications allow clients to speak with the attorneys from the comfort of home, while the attorneys can connect at the office on Mac Computers, on their iPhone, or on the iPad, because all of these devices support videoconferencing.
"We pride ourselves on being available 24 hours a day, day or night," Lamber told the paper.
One client used the iPad to access a dedicated e-mail account that is used only for case documents, to take photos of an accident scene, to record a video of her injuries and hold Skype video conferences with the lawyers.Preparing for Trial
The firm's attorneys also use the iPad to organize files for meditation. The mediator can view video testimony, accident diagrams, and other documents in assessing the case.