You won't see AmLaw 100 law firms using this technique, but then the vast majority of lawyers practice in small firms with 10 or fewer lawyers. These general practitioners and PI lawyers will be happy to see that the South Carolina and North Carolina state bars are giving the green light to Groupon-style "daily deal" discounts for law firm marketing.
If state bars are issuing ethics opinions about discount coupons for legal services, then it's clear that this is a trend in legal marketing.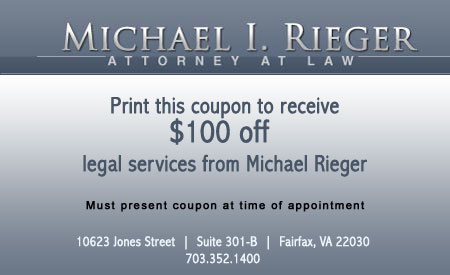 It started when a South Carolina lawyer wanted to use "daily deal" websites that offer products and services at discounted rates to market her preparation of wills. Visitors to the website can buy a voucher that can be redeemed for a discounted legal service. The proceeds of the purchase are split between the website offering the voucher and the law firm. The state bar said in Ethics Advisory Opinion 11-05:
"The use of "daily deal" websites to sell vouchers to be redeemed for discounted legal services does not violate the Rule 5.4(a) prohibition on sharing of legal fees, but the attorney is cautioned that the use of such websites must be in compliance with [advertising] Rules 7.1 and 7.2 and could lead to violations of several other rules if logistical issues are not appropriately addressed."
Now the NC Proposed 2011 Formal Ethics Opinion 10 states, "a lawyer may advertise on a website that offers daily discounts to consumers where the website company's compensation is a percentage of the amount paid to the lawyer if certain disclosures are made and certain conditions are satisfied."
Stephanie Kimbro of the Virtual Law Practice blog simplifies the basic rules laid out in this opinion:
1) Don't mislead your prospective clients (it has to actually be a discount from your regular fees offered).
2) Disclose the method and remind prospective clients not to act hastily in making decisions about their legal representation.
3) Remind them that there may be some reason why you can't go through with the discount because of conflict of interest, jurisdiction conflict.
4) Still follow trust accounting rules even if the funds go to the website service first as prepaid fees.
5) If you put a time limit on the discount and the client lets it expire, you can't go back and charge your regular fee for the same service. You have to return any advance payment on the service or if the client agrees to the higher price, add that advance payment to the revised cost;
6) The legal work provided must still be competent. So if the services exceed what the discount included, you still have the obligation to provide full, competent services to complete the matter for them.