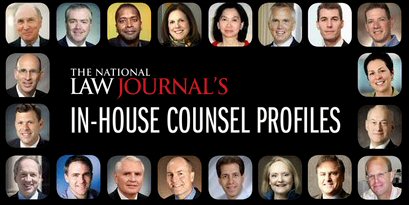 There is a free online resource that profiles 223 corporate general counsel in 19 industries ranging from aerospace to wholesalers. When I was an in-house marketing director, I had to pay hundreds of dollars to buy a CD of in-house lawyers that carried much less information.
The free searchable database is published by the National Law Journal.
It's a handy way for law firms to prospect by industry. Computers and technology have been hot on Wall Street lately, exemplified by Internet giant Google. Its stock price has been hovering around $560 recently and the company is on an acquisition tear. It's handy to know that GC David Drummond has an in-house staff of 15 lawyers in Mountain View, CA.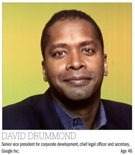 You can see in his profile which law firm's he's using now, including Cleary Gottlieb and others for corporate transactions a M&A, Bartlit Beck and others for IP, Wilson Sonsini exclusively for labor, Keker & Van Nest and others for litigation, and Davis Polk for securities.
Looking instead for a company in trouble? News Corp. is under investigation for hacking into cell phones, it shut down News of the World and it abandoned its bid to take over the BskyB TV network in the UK. It's no surprise that Group General Counsel Lawrence Jacobs left the company "to pursue new opportunities" -- and the company hasn't said who will replace him. You can be sure the replacement GC will rotate the 18+ law firms listed on his profile page, and will be looking new firms with fresh ideas.
MarketWatch lists the US food industry as one of the top 10 best-performing business sectors. YUM Brands' stock price is down from $56.75 on July 5 to about $50, but they have a lock on Americans' fast-food preferences with KFC, Pizza Hut, Taco Bell, Long John Silver's and A&W franchises. GC Christian L. Campbell manages 40 in-house lawyers in Louisville, KY. If your firm has a lawyer who is a Northwestern grad or attended Harvard Law School, you've got an in with Campbell.
For the full list of GCs see http://bit.ly/rdLvF4.