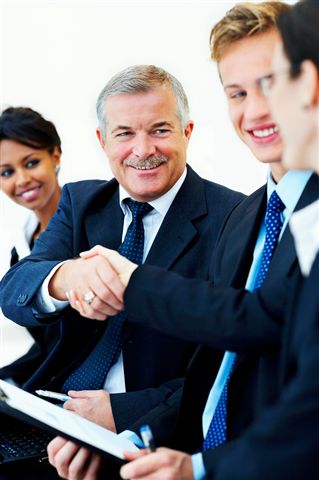 You can learn how to make your meetings with clients and prospects yield new work for you and your firm - professionally control the meeting, qualify, sell and close. Even veteran lawyers fumble and hesitate when they have to talk to prospects and even clients about new work. Join Barry Schneider and me on this new, live webinar, and you'll learn how top rainmaking lawyers expertly and comfortably handle business development opportunities with prospects, existing contacts and new referral sources.

Topics Include:
• Common Business Development Mistakes That Attorneys Make
• What Clients Care About When Meeting You
• How to Prepare for the Meeting
• Why Pitching Doesn't Work
• What are the Right Questions to Ask and What to Listen For
• Diagnosing a Clients' Need For Service
• How to Gain Agreement on Next Steps
• Effective Ways to Close
• Avoiding Follow-up Worries and Hesitations After the Meeting
• Applying a Proven Selling Process
Who should attend:
All Attorneys - both senior and junior - who want to understand and apply the best professional practices of business/referral meeting and master effective selling
Associates looking to develop the right skills now for business development and to master effective techniques.
Marketing Directors & Firm Leaders looking for ways to support their attorneys with sound, practical methods.
You'll find that business development is a skill that you can learn. Done properly, you just leverage your existing professional skills and apply them to business development. You don't have to change your personality or style and suddenly transform yourself into a glib, glad-handing extrovert. Nor do you have to fear business calls that actually engage the prospect and win their trust.
---
Click here to register. You can pay online with a credit card. Visit www.sagelawmarketing.com/webseminar63.htm#register.
---