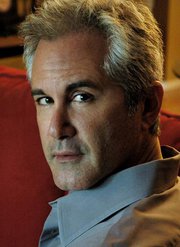 Eric Rogell, a marketing, social media and sales consultant, offered six secrets for effective TV, online, radio or print advertising. He addressed the marketing summit of PILMMA, a national trial lawyer marketing organization meeting in Las Vegas.
"The little things that you don't see coming are the things that get you. Have you been bitten by a mosquito? Yes. Have you been bitten by an elephant? No. You saw the elephant coming," he said.

1. Use targeted instead of broad advertising. Don't cast a wide net and try to reach everyone possible. If you target everyone, you get no one. Of course, this means you will need more than one ad.

2. Send potential clients to a targeted page. You'll get more business if visitors come to a web page for motorcycle riders, for example, than if the page is designed for all drivers. Don't worry what the page looks like, worry about what traffic it pulls in. Let go of how pretty the page is and focus on how effective it is. Drive visitors to a site that gives them nothing but what they want.

3. Think like a fish. Don't think like a fisherman. Don't think like a lawyer, instead think like a client. Study your target client's activities, habits and concerns. If there is no problem, there is no sale. Make your ad all about your potential clients. Think about your perfect client, for example someone who's been injured at work, and focus on what their typical day is like, what pressure they're under and what they are doing for money. This makes it easier to write an ad and focus on a reader's pain points.
4. Offer Value, namely, information. When people have a problem, they are search for the solution and not the solution provider. They want information, so your advertising should be educational, not salesy. For example, no one will give you your email address in an online form unless they get something of value. Lawyers should present themselves as an expert who provides information and an advocate who looks out for their clients' best interests. Don't say "Find out if you have a case," instead say, "Click here to download your free report."
5. Build a database. It should include potential clients, current clients and past clients -- a list of people you can sell to. It takes 8 "touches" from you before a person buys your services, and a mailing list allows you to make many touches. It also allows you to cross-sell new services to your clients.
6. Offer proof. Lawyers must have a "unique selling proposition" that explains why a person should hire you. You must explain why you are different from other lawyers. Offering a free consultation is not enough. Instead of saying you have "lawyers," say you have "local lawyers who fight for your rights and protect your liberties." Listing case histories, displaying FAQ files about client problems and featuring testimonials are very effective.