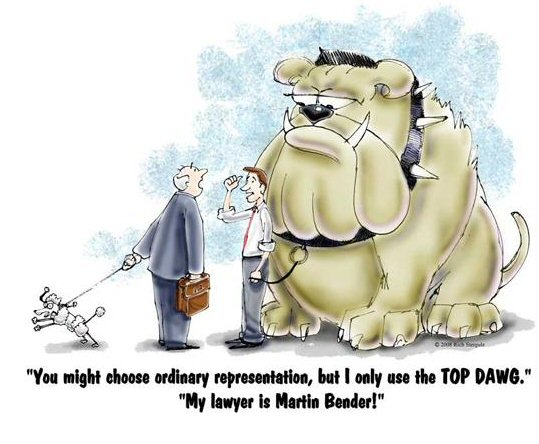 With the holidays upon us, what gift do you get for your favorite law grad, partner or associate? To bring a smile to their faces give them a funny drawing featuring the lawyer's name at www.yournameherecartoons.com. Lawyer Laughs lets you choose the person's name (or law firm name) to be inserted into the cartoon caption.
Every personalized cartoon is reproduced with an archival process called giclée printing, which is French for "spraying of ink." This creates precise coloring and razor-sharp detailing, and has become the benchmark for fine art reproduction. The combination of HP Premium Photo Plus paper and HP Vivera dye-based inks produce exceptionally fade resistant, consistent vibrant color images, rivaling traditional photo processing of up to 100 years. Every cartoon is personally signed by the artist, Richard Stergulz.
Other cartoons include giant cats, jurors being like Olympic judges holding up "10" cards for a superb closing argument, and faces on Mt. Rushmore. The cost is $75 per drawing.