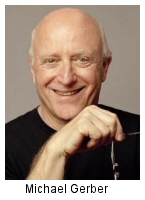 For practical, hands-on business development tips, you should attend the Marketing Summit of the Personal Injury Lawyers Marketing and Management Association (PILMMA) coming up in Las Vegas at Caesars Palace October 14th and 15th, 2011.
Be sure to catch the panel discussion "The Future of Internet Marketing" including Josh King, of Avvo.com, Dale Tincher of Consultwebs.com and Barrett Sharpe of LegalHub.com and me.
I love working with personal injury lawyers because they innately understand the importance of marketing and business development. You don't have to convince them that marketing can bring in new business. They also know that a lawyer has to spend money on marketing, and they typically budget 5% of gross revenues for it (well above the profession's average of 2% for marketing).
You can expect me to be blogging live from the conference. Here are some of the programs I've got an eye on:
Keynote speaker Michael Gerber, author of The E-Myth Attorney: Why Most Legal Practices Don't Work and What to Do About It
Stunningly Simple Insider Secrets That Will Generate Massive Leads for Your Practice
How Attorneys Can Easily Get Media Attention
How to Transform Your Law Practice Using Testimonials (Even if your State Bar doesn't allow them)
Evolved Brand Management (Keeping Your Law Firm Brand Relevant)
How to get the Most Out of Your Marketing/Advertising Agency
You can join and register at http://bit.ly/qrIcRl