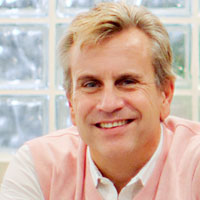 I found this great blog post by Tom Matte, which is excerpted below. To see the entire post please visit The Matte Pad blog.
"I recently read an article entitled "What Business Can Learn from Organized Crime" by Marc Goodman in the Harvard Business Review that I loved so much.
Use the news to create opportunity. Crooks are not all stupid, and many are quick to jump on the latest news or trend to set up a scam. But the lesson here is watch the headlines, move quickly, and try to get out in front of developing trends. If you see a way to take the latest news trend and turn it into a blog post, do it. Has a new law passed that will affect your clients in a positive or negative way? Be the first to tell them about it and how they should respond.
Outsource to specialists. Crime rings are quite adept at finding and outsourcing tasks to specialists rather than trying to handle everything in-house. In fact, according to the article, "they are constantly networking to develop sources with the specialized skills they need." The lesson here is don't limit yourself by over-reliance on in-house talent. Cultivate e-lancers and other contractors who can provide the precise skills your project demands.
Cash isn't the only incentive. For those of us who really enjoy what we do, a paycheck isn't our only incentive. The same is true for the criminal element. While there are still thugs and "enforcers" out there, much of the criminal activity today is white collar and perpetrated by hackers who get a thrill from foiling complicated systems. The lesson: Socially-oriented businesses aren't the only ones that can use workers' desire for meaning as a motivating force. Find a way to tap into employees' needs for recognition, challenge and belonging.
Exploit the long tail. While in the past criminals were looking for one big hit, say a bank robbery, they have learned that they can make a lot more in the long run by stealing small amounts from multiple sources over a longer period of time. The lesson of this is that a business model that aims for many small transactions instead of a single big hit can result in larger long-term profits and provide numerous opportunities to improve efficiency along the way.

Collaborate across borders. Former sworn enemy criminal organizations have started teaming up. They have discovered what many businesses and law firms have yet to figure out – by collaborating you can often deliver a better service and reach a broader market. The lesson from this article here is don't look at competitors simply as rivals. Consider the mutual benefits of partnerships."
As CEO of Max Advertising, Tom focuses his endless enthusiasm on crafting creative and lasting marketing and advertising that differentiates his law firm clients,