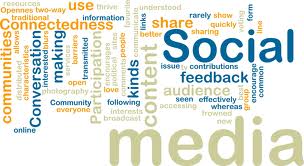 There are only 3 days left to take the national survey of lawyers and law firm marketing directors and CMOs on the use of social media tools in legal marketing.
Visit https://www.surveymonkey.com/s/NG88ZGL and take the survey right now.

Sponsored by Lawyers.com, Martindale-Hubbell and Vizibility Inc, the purpose of the survey is to reveal the extent to which legal marketers currently use social media to build their brands online and attract new clients. It will also explore:
Participants' future plans to incorporate social media elements into their marketing campaigns
The types of tools they plan to use
How they measure campaign effectiveness
Social media policies
To encourage widespread participation among busy professionals, the survey is brief – fewer than 10 questions – and takes only a few moments to complete.
"We know the use of social media marketing by lawyers is growing, but there's not much information available on the specific tools attorneys use, what they hope to gain and how they measure ROI," said Vizibility founder and Chief Executive Officer James Alexander. "We hope this survey sheds additional light on a phenomenon that is mostly understood anecdotally today."
The survey will close on Friday, November 18th. Survey participants who provide their contact information get a first look at the findings. Take a few minutes and visit https://www.surveymonkey.com/s/NG88ZGL right now.