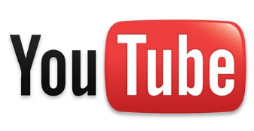 I predict that this holiday season we will see the first video greeting cards sent out by law firms. (Adam Stock and Aden Dauchess, are you reading this?)
People are tired of the run of the mill holiday cards that seem to be flying around every festive season. Do you want to wrap your wish in a different package this year? Then head over to YouTube to send a video greeting card.
Rather than send a paper greeting card which will get thrown away or a email greeting card which will get deleted immediately -- why not send a video of yourself and your partners singing "We Wish You a Merry Christmas" or a message celebrating New Year's Day, Hanukkah or Kwanzaa.
It couldn't be easier:
Get a book with carols or songs.
Stand in front of a video camera and record yourself. See How To Create a Professional Video Studio for Under $1,500
Transfer the video from the camcorder to your computer.
Upload it to YouTube for free.
Send the YouTube link to clients, friends, referral sources, prospects, colleagues, employees and the management committee.
Hey, if the Muppets can do it, so can your law firm.