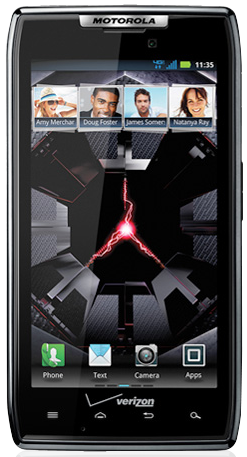 Check out my latest post for the Lawyerist: blog.
For lawyers who need to have the very best in mobile technology, there's no way to beat the new Motorola Droid Razrsmart phone from Verizon Wireless. This Android phone is the fastest, lightest and most convenient smart phone you can get today.
Verizon loaned me one of these hot, new smart phones and it is #1 in several categories:
Lightness. Weighing in at only 4 1/2 ounces, you can put this phone in your pocket and it won't pull down your pants. It's only .28 inches thick and takes up less space than a pop tart.
Speed. Run by a 1.2 GHz dual core processor, it displays the web as fast as your desktop computer, when using Verizon's 4G network.
Durability. No bulky protective case is needed. The screen is covered by scratch-resistant Gorilla Glass and the back plate is made of Kevlar.
Battery life. The Razr has 12 1/2 hours of continuous talk time and up to 205 hours of standby time. I had no problem getting through an entire day without having to recharge the Razr.
Readability. Android phones have the wonderful "autosize" feature, which takes a web page and fits it into readable text that doesn't scroll off the screen. This feature makes it far superior to any iPhone.
For the rest of the review, please visit The Lawyerist Blog.