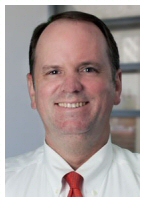 Steve Boutwell, Director of Client Services at Kean Miller in Baton Rouge, posted In-house Insight: Outside Counsel Rules to Live By" on LinkedIn:
1) Follow my Outside Counsel Guidelines. Read them. Please don't call and ask whether or not a certain practice is acceptable, especially if it's already in my guidelines.

2) Responsiveness. Return my phone calls, and emails. Even if it's just to say, "I'm tied up right now, but I got your message." 24 hours for phone calls. End of day for email if at all possible.

3) Clear and concise communication. Keep written communications short and to the point. One page is preferred. If the communication contains a lot of detail, give me a summary up front so I can scan it and come back to the detail later.

4) Provide recommendations, not just options. Don't be afraid to opine on my matters. A list of my options is okay, but what would you do if you were in my shoes?

5) In-house counsel are making business decisions, not simply legal decisions. Remember, we have clients too. They put just as much pressure on us as we place on you. Help me look good to my clients.

6) Lawyers who "see around corners" are highly valued. Anticipate what's coming and send me alerts. And, help me avoid situations, like the one you just resolved for me.

7) Designate one person as my billing contact.

8) For publicly traded companies, strive to understand my ASC 450 reserve-setting process. This can affect our 10-Q and 10-k reports.

9) Be honest, even if it's to your detriment. If you make a mistake, let me know early. Don't try to cover it up. This can be deadly for a relationship, and especially deadly for a public company.

10) Be smart with conflict waivers and waiver requests. Think about what your request says to me. If you're asking me to allow you to represent a company that I am in litigation with, this may cause me to question your judgment.

11) Become e-discovery experts and work seamlessly with us. We expect outside counsel to be well-versed in e-discovery / ESI in state and federal court.

12) Become diversity champions. Diversity will be a part of the 2012 grade for our preferred firms. Articulate to us what you are doing about diversity in your firm, in your supply chain, and in your communities.

13) Add value. We don't have the resources to provide training on legal issues to tens of thousands of employees. For example, we have a high turnover rate in a certain segment of our security team. If you can offer a post-incident report writing class for our security team, that's valuable to us - and greatly appreciated.

14) Be a member of our team. We want long-term partners, year after year, who know us and who we know. There is an inherent value in that.

Rules to live by....