"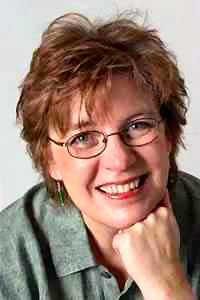 Here's an excerpt from AttorneyAtWork's Lawyer Marketing Collection 2011. It's a free download.
This is from Six Steps to Single-Minded Marketing by Merrilyn Aston Tarlton:
Step one. Figure out what sort of legal work makes you happiest. Is it high net worth estate planning? Perhaps you like complex real estate deals because of the leg up your pre-law school job gives you. Maybe it's as an outsourced general counsel for small businesses because you're hooked on being part of a team. Think long and hard about this. You don't want to make the mistake of marketing yourself to do work you dislike. Right?
Step two. Identify the category of people likely to be interested in hiring and paying people to do that sort of work for them. Small business? It's the owner. Fathers? Well, dads, right? Most likely divorced or divorcing ones. Biofuels? Probably in-house counsel, unless it's a company without one. Then it's their outside counsel or the company's CEO. You see where this is going?
Step three. Discover where those people get their information about which professionals can serve them in this field. Is it through connections they make at an American Medical Association conference? Speakers they hear at Chamber of Commerce luncheons? (Hint: Think small businesses.) The lawyer they hear won a big case for their competitor? Yes, there are random opportunities—your kid's soccer game, for example—but your time is best spent in a space, actual or virtual, where the folks from step two hang out.
Step four. Be there. And be visible. In a good way. In other words, there's no point in becoming a National Allied Individual Member of the American Institute of Architecture unless you get active. That means write, speak, contribute and participate—in a positive and visible way. And you don't always have to be demonstrating your lawyerly chops. Showing how you conduct an effective meeting and get difficult stuff done communicates a unique capability that will draw clients to you as well.

Step five. Connect with those people in a two-way fashion. Make friends. Join working groups and identify decision-makers. Write for an online publication and then ask for comments. Better yet, interview people you'd like to have as clients for your article. Get business cards. Encourage followers if one of your venues is Twitter. You know ... identify the people you want to know you and get to know them.
Step six. Help these new friends and connections find solutions to their problems. Yep. The best kept sales secret is this: It's not about telling and telling them about yourself, or convincing them you are so wonderful they can't afford not to hire you. (Yucky concept, right?) It's about listening until you find out what's making them itch (maybe asking a question or two to draw them out), and then helping them find the solution. You might be the best solution. Maybe their problem is getting an introduction to the new mayor. You can help with that, too. Connect them with someone who can help them. It's impressive when you are the source of solutions and you demonstrate that you care. And it's wonderful when they hire you.
You can read Merrilyn's work and that of 10 other marketing experts when you download AttorneyAtWork's Lawyer Marketing Collection 2011.