In a recent study of more than 5,000 businesses, Hubspot found that traffic from LinkedIn generated the highest visitor-to-lead conversion rate at almost 3 times higher than both Twitter and Facebook.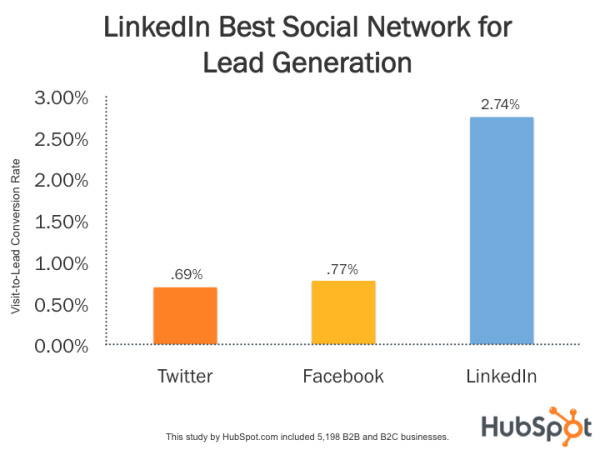 So why might LinkedIn be the most efficient social channel for lead generation, and how can you use that to your advantage? Less content is generally posted to LinkedIn than to other social networks, which is probably because people almost exclusively post marketing-related content as opposed to their children's photos or social "chatter," according to Hubspot.
This means there is less clutter on LinkedIn, making a person capable of viewing more of the content that's active on LinkedIn at any given time. In other words, a business' marketing posts are more likely to be noticed on LinkedIn than somewhere else.
For more, see:
Business Development with LinkedIn and Blogs for Lawyers
5 Ways to Tell If Your LinkedIn Company Page Sucks
Top Ten Tips for Lawyers to Attract and Retain More Clients Using LinkedIn