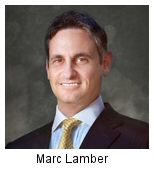 Kudos to Fennemore Craig, a southwest regional law firm, for being cool enough to be profiled on Apple.com/business. It's the only law firm selected by Apple to be profiled concerning uses of iPad.
The marketing home run started when the firm decided to change the way their lawyers do business by harnessing the power of the Apple iPad.
Gone are volumes of paper and 24-hour wait times for a client to get a return call. Now, legal materials live on a fleet of iPads that Fennemore Craig pre-loads and loans to clients and adversaries. Communication with lawyers occurs instantly through the built-in FaceTime app or Skype.
The firm's innovative use of the iPad caught the attention of Apple which is currently profiling Fennemore Craig in a case study on Apple.com/business. "The iPad has revolutionized the way we communicate with our clients and resolve cases," says Marc Lamber, chair of Fennemore Craig's Plaintiff's Personal Injury Practice Group. "The iPad technology allows us to gather evidence faster and engage our clients even more thoroughly," adds James Goodnow, Lamber's partner.
View the Fennemore Craig case study on Apple.com/business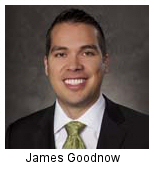 Lamber and Goodnow, who focus on catastrophic injury and wrongful death cases, provide iPads to clients creating instant "red phone" access to the Fennemore Craig legal team. The iPads enable clients to provide key information as it happens such as photos, video logs and signed release forms. It's instant access to information for clients to receive and provide information and a lifeline which helps level the playing field against those with unlimited resources. Clients—many of whom are hospitalized—also use the iPad to collaborate with their attorneys through e-mail, instant messaging and video conference apps.
The attorneys also deliver iPads with comprehensive "video settlement demand packages" to opposing counsel, insurance company adjusters and mediators complete with computer-generated images, Keynote presentations, video interviews, scene diagrams, expert witness interviews and photos.
In courtroom situations, Lamber and Goodnow use apps like iJuror to track prospective juror responses during jury selection and then during trial, the duo link their iPads to multimedia systems bringing exhibits and presentations to life on individual screens for juries, opposing counsel and the judge. At mediation, court dates and legal conferences, Lamber and Goodnow . They use apps like iAnnotate PDF to edit and highlight documents and capture digital signatures, add highlights and notes, make corrections and changes to PDFs.
Clients view the new connectivity as an unexpected upgrade. "I can reach my lawyers instantly anytime, anyplace and spend less time in their office," said Melissa Frankel, a Fennemore Craig client in Phoenix.
Lamber and Goodnow have paved the way for other practice groups at Fennemore Craig that have also adopted the use of iPads for clientele. Fennemore Craig is the only law firm selected by Apple to be profiled concerning uses of iPad. Other companies featured include Grupo BBVA, Medtronic, GE and The Benneton Group.