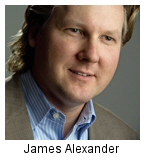 Social media has transformed the way people communicate. The era of the Luddite Lawyer is over, as legal professionals have embraced social media. Register to attend our free webinar for legal marketers. We'll explore the results of a recent study by LexisNexis and Vizibility, identifying the social media tools attorneys and firms use, and assess the levels of adoption.
James Alexander, founder and CEO of Vizibility, and I will lead this lively discussion about the impact social media has had on legal marketing.
The survey found that a clear majority of participants consider social media an important part of their overall marketing strategy. Join us to learn where legal professionals are devoting their marketing efforts.
What: Webinar: Social Media in the Legal Industry
When: Wednesday, March 7, 2012 at 1pm EST