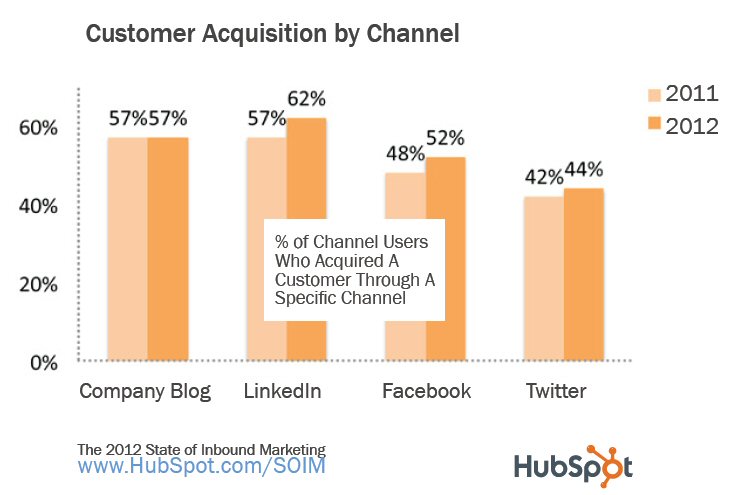 LinkedIn and blogs are the top two online media for generating new business, according to Hubspot's The 2012 State of Inbound Marketing.

The report states that 57% of companies with a blog have acquired a customer from it.
"The use of social media and company blogs as marketing tools not only gets your company better brand exposure, but it also generates leads that result in real customer acquisition," the report states.
The more often you update your blog, the more likely you are to generate a new file from the blog. In fact, 92% of bloggers who posted multiple times a day said they acquired a customer from their blog. However this is an impossible level of activity for busy lawyers. The report states that most bloggers write a new entry once a week. 66% of bloggers who update weekly found that the blog generated new business -- which is still a majority.

Blogs remain the most important media channel. Respondents were also asked to rank the services that they use as "critical," "important," or "useful." An impressive 25% of users rated their company blog as "critical" to their business. 81% of users rated company blogs as "useful" or better.