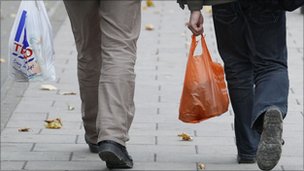 In England and Wales, banks and supermarkets are selling consumer legal services, but don't expect to see anything similar in the US anytime soon. The ethical ban on non-lawyers investing in US law firms is firmly in place.
The influential Southern District of New York recently dismissed a lawsuit filed by law firm Jacoby & Meyers in which the firm challenged New York Rule of Professional Conduct 5.4. 2012 U.S. Dist. LEXIS 30971. That rule prohibits non-lawyers from investing in law firms. The law firm has similar claims pending in Connecticut and New Jersey against state judges who authorize attorney rules.
The law firm said it needed investments so it could serve the poor, but the bellwether Southern District didn't buy it. The court shot down the law firm's argument that Rule 5.4 was unconstitutional. It added that it might be "a deal with the devil" to allow law firms to sell shares and take outside investments.
There has been widespread hand-wringing in the US ever since the so-called "Tesco Laws" were enacted in the UK in 2007. Alarms went out that big UK law firms and major corporations would start buying up US law firms and change the way law is practiced in the US. So far, nothing like it has happened.
Lawyers in the United States are still not permitted to obtain equity investments in their practices from non-lawyers, which precludes them from selling stock in their practices to the public. Bar associations have reacted ferociously to any change in the ethics rules, filing amicus briefs against lawsuits that seek to enable non-lawyer ownership of law firms.
For the time being, general practitioners have nothing to fear about Wal-Mart offering legal services. And hostile takeovers of US megafirms are also unlikely. Instead, mergers are the favored approach, as exemplified by Hogan Lovells, from Hogan & Hartson and Lovells, and SNR Denton, from Sonnenschein and Denton Wilde.