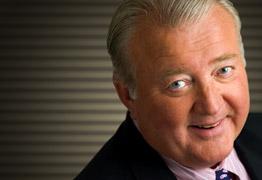 Ward Bower
I picked up this story on the
Texas LawBook
. The move by
big firm litigators heading to
small firms is caused by of conflicts, clients unwilling to pay big-firm rates and the ambience of smaller offices.
In-house counsel, legal recruiters and law firm management experts say there is a fundamental shift in the practice of business litigation in Texas. More than 40 large firm partners and associates in Austin, Dallas and Houston made lateral moves to litigation boutiques during the first four months of 2012, according to research by The Texas Lawbook.
Texas Lawbook says that big law firm litigation sections have been slowly shrinking during the past decade. Some are half the size they were in 2000. Meanwhile, litigation boutiques, which often specialize in areas such as employment law, intellectual property or securities matters, are booming.
Affected big law firms include:
Vinson & Elkins
Fulbright & Jaworski
Locke Lord
"Major corporate firms are seeing clients take their litigation work to litigation boutiques, and the lawyers at those major law firms are leaving to follow the work," said Ward Bower, Altman Weil principal and consultant.
Businesses such as AT&T Inc., Dell Inc. and energy companies have become increasingly sensitive to litigation fees.
"Most large, full-service law firms have overpriced themselves, and most businesses simply cannot afford $800 or $900 an hour," said Michael Lynn of Lynn Tillotson. "We've deliberately priced ourselves at $650 an hour, and we clearly are not starving. We are busier than we have ever been."
He gets about 30 résumés a year from lawyers at large law firms who want out.
"The two primary inhibitors to business development for a litigator at a major law firm are inflexible rate structures and client conflicts of interests," said Sherrard "Butch" Hayes, former Fulbright parner-in-charge, now a partner at Weisbart Springer Hayes in Austin.
Legal recruiters and consultants told Texas LawBook that few of these lawyers are pushed out of their large corporate firms. But the firms aren't necessarily begging them to stay, and they certainly aren't replacing them with other litigators.