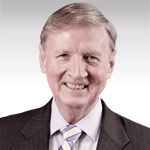 Dale Tincher has an informative post on his Law Web Marketing blog about the new importance of Google in getting good reviews of yourself and your law firm. Here's an excerpt:
---
Google has once again changed the rules for law firm marketers. Google+ and Google profiles are a must for collecting positive reviews that show up in Google's local listings.
In the latest change from the online search engine giant, Google accounts and reviews from clients are now firmly linked. Anyone who wants to leave a review for your law firm must have a Google+ account. Google+ Local FAQ number 14 states: "Reviewers need to be logged in to Google+ to leave a review. The review will be public and attributed to their Google+ name."
Reviews are an integral part of Google+ Local, and you'll want your firm listed there – with positive comments from satisfied clients — for search engine visibility. Positive reviews can increase your law firm's business while negative online reviews can cause significant harm.
According to one study, an increasing number of people (69%) trust the opinions of online strangers as much as recommendations from people they know. If two law firms appear to be equal, a Web visitor is likely to choose the firm with the best reviews.
Techniques that work well include:
Ask for the review at the time of the successful case result. The client is happiest at that time and inclined to thank you with a review. If the client has a Google+ account, provide the link to Google's review section.
Advise your clients to join Google+ if they have not. Doing so will allow them to leave reviews and will provide several benefits including free access to Zagat's review section. Informative Google+ Local videos and FAQ's by Google are available.
If you do not have a database of your clients, set one up ASAP.
If you have not obtained reviews from prior clients, contact them and request a review.
Encourage and make it easy to provide reviews on your website.
For more info read Google+ Is No Longer Optional For Law Firm Marketing; Reviews Are Increasingly Important