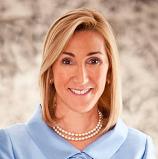 My friend Stacy West Clark, a sales coach for lawyers in small firms, published a terrific list of business development tips from four million-dollar rainmakers she knows. She has been helping Pennsylvania lawyers and law firms expand their practices or 25 years. She is a former attorney with Morgan, Lewis & Bockius and was its first marketing director. Here are a few tips from the field:
Bring in business to the firm and your partners — not to yourself. More than anything else, lawyers who look to cross-sell a client to other sections and lawyers in their firm quite simply make more money. It's easy to understand why. There is only so much you can bill as an individual.
Million-dollar rainmakers all decided to pursue a hobby, which they use for selling legal services. For the last decade, the golfer has scheduled golf dates months in advance with clients at top courses at which clients are excited to play. The tennis player has had a regular standing game with three other professionals and also plays challenge matches to meet more people. Because they chose endeavors they really loved, each was able to use the activity very successfully to develop business.
Help clients find a new job. These rainmakers had clients over the years who lost their jobs or whose jobs were changed because of mergers, bankruptcies and more. Each made a point to help any client who lost his or her job — sending their resumes around, speaking to contacts and arranging meetings for the client. When the client landed on his or her feet, a pattern developed: The client would try very hard to steer legal work to the lawyer who had been there for him or her over the years.
Over the years, all four report being told "no" by prospective clients. And none of them cared. They did not suffer feelings of rejection. In fact, it made them want to get the target even more. So they kept trying. That's right: The target said "no," but they kept in communication in ways that were useful to the target. One reported to me that it took 10 years to bring a Fortune 100 company in to the firm — but he did — and he did it by learning everything he could about its operations and how it made money, and by constantly bringing to its attention legal news that could affect its business. Persistence paid off.
Keep your business antennae up — no matter where you are. These rainmakers assess everyone they meet and every situation they are in to spot possible new business. In short, they are rarely "off" because they have changed their DNA to think about people in a new way. They were not born like this — they made a decision to be like this.
Dress the part. Throughout their careers, to a letter all four of the rainmakers — whether on a casual day or otherwise — deliberately made sure they looked "well-dressed." They bought their clothes at nice, but not ridiculously expensive, stores, and they made sure they always looked highly professional. Ready for a serendipitous encounter with a client — they always looked the part of being smart. Don't ever forget that appearance does matter — a lot.
Go where clients are in your personal and professional life. If you want corporate clients, hang out where professionals "live" — their trade associations, their alumni reunions, their charitable endeavors, their pastimes. If you want consumer clients, be active in your community; talk up what you do with the local barber, your pharmacist and others who can be walking ambassadors for your practice.
You can read all of Stacy's great rainmaking tips in her article My Night With a Few Multimillion-Dollar Rainmakers.