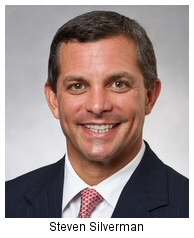 When accidents happen, clients may not be watching a TV commercial or reading a magazine advertisement about legal legal services. Clever law firms around the country have created smartphone apps that enable them to capture case information on the spot -- and engage clients immediately.
"When you don't want to be on the back of a bus or some cheesy commercial in between Jerry Springer and Oprah, you need to come up with innovative ways to help clients and help market your services," Steven D. Silverman said in an interview by the Daily Record, Maryland's legal and business newspaper. His law firm in Baltimore offers its app "Crash 911" to clients.
Michael A. Freedman also launched an app for his personal injury practice in Owings Mills, just last month. "We see so many situations where, when an accident happens, the scene cannot be recreated accurately by the client," Freedman said.
Both apps have a camera option to take photos and record video. It has a GPS for marking locations and a form to fill out all the relevant information in a car accident.
For Freedman's app, an "Accident Intake" button prompts the user to a screen for collecting all necessary information witness phone numbers, the name and badge number of the responding police officer, license plate numbers and more.
The app asks if air bags were deployed, what damage was done to the cars, which insurance companies cover each car or driver and what the policy numbers are. There are even two buttons at the bottom of the app's welcome screen for taking photos and video of the site. All the information, including photos and video, can be sent directly to Freedman's email account.
Freedman's app was designed and produced by a Houston-based company, Stratopy. The company contacted Freedman asking if he wanted to create an app for his firm. Now, 65 percent of the company's business comes from law firms, according to president Chris Reichard. The company has created about 80 law firm apps in different practice areas, but the most popular are personal injury and DUI and DWI.
Stephen Heisserer, the vice president of operations at Bizness Apps in San Francisco said law firms make up 15 percent of the company's clients. "We have noticed a growing interest," Heisserer told the Daily Record.
AB Small Business Marketing in Kalamazoo, Mich., created "Ask a Lawyer: Legal Help," for Willis Law, a business law firm in Michigan, according to Martin Lyons, who works at the app company. With more than 10,000 downloads, it is easily the most popular law firm app on the Android system.
Attorney Freedman said he thinks apps will soon stretch across the legal profession. "There is no question that it is the future," Freedman said. "The question is how quickly the future gets here."