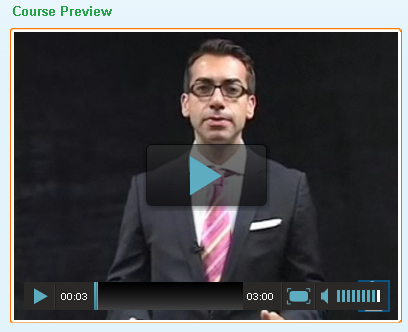 You can now get CLE credit for watching Daniel Gershburg's video presentation Launching Your Small Law Firm in the Digital Age on Lawline.com - for free. Other marketing topics include Death of a Salesman: Ethical Concerns and Legal Marketing, featuring Allan Colman & David Grossbaum, and A Lawyer's Guide to LinkedIn: The Use of Social Networking to Develop Your Practice, featuring David A. Barrett
Lawline.com recently opened up its entire course catalog for free access to attorneys. This unlimited access is a game changer for the legal industry and online education everywhere," said Stephanie Paeprer, a CLE Consultant for Lawline.com.
"The reason that our course catalog being available for free is simple. Our CEO David Schnurman has always been a fan of what is referred to as an "open education" policy. With over 1,000 hours of free content, David and the Lawline team are now able to advocate that idea instead of just be a fan.
If you want to receive CLE credit for a course, then you have to pay. But you don't need to decide until after you watch the course. At the end, if you want credit, simply click the button on the page that says, "Get credit," and you will be taken to a payment page.
Lawline is following in the footsteps of The Network of Trial Law Firms Offers FREE Online CLE. The Network of Trial Law Firms which launched its YouTube-powered TRIAL.COM Online CLE Center at www.TRIAL.COM/cle. Amazingly, the service is 100% free and attorneys watching the videos can qualify for CLE credit in CA, FL, GA, HI, IL, LA, NJ, NY and other states.