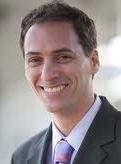 Look for me at the free LEXPO technology event sponsored by LexisNexis tonight at 5:30 PM at Hilton Short Hills. I'll be introducing technology /marketing author and leading legal industry analyst expert Ari Kaplan, who will speak on "Practical Advice to Win More New Business."
If you're in the New York or New Jersey area this evening, don't miss this free special event where you'll hear Ari share practical and creative advice that will benefit any lawyer looking to build their business, including his insights on how lawyers can thrive using the new Web and social media tools.
Attendees will learn more about:
Generating new business with social media and blogging
Leveraging LinkedIn®, Facebook®, Twitter® social sites—and best practices for each
How to "syndicate" yourself through self-promotion and market to your target audience
Gaining the confidence to try out new, innovative ways to reach your audience
The latest website design, hosting and optimization solutions available from LexisNexis
Innovations in research tools including updates to Lexis Advance and Lexis for Microsoft Office to help you be more efficient
RSVP to Kim Riley 937-247-0210 if you want to attend.
Ari speaks at 6:30 PM. Bonus product demonstrations include Lawyers.comSM, Martindale-Hubbell®, PC Law®, Juris®, Time Matters®, Lexis Advance™, Lexis® for Microsoft® Office and more. BONUS! Attendees will receive a free, signed copy of Ari's book, "Reinventing Professional Services: Building Your Business in the Digital Marketplace."
See you there.