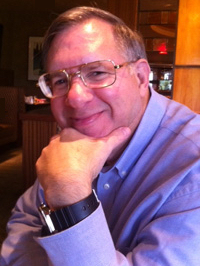 Join us for a FREE LexisNexis webinar Top 10 Law Firm Blogging Tips for Lead Generation on Tuesday, July 31, 2012, from 12:30 to 1:30 PM Eastern time.
If you're a small law firm or solo practitioner interested in law firm blogging, or have a blog that's yielding limited results, then this webinar is for you. We'll give you the keys to blogging success.
The special guest presenter is Dr. Michael M. Wilson, M.D., J.D., a successful medical malpractice attorney in Washington, DC. He will share his experiences with generating new business through his firm's blog www.wilsonlaw.com/blog. Other presenters include:
Jason Weingarten, Product Manager for LexisNexis Law Firm Marketing Solutions.
David Wodnicki, Law Firm Marketing Specialist for LexisNexis and successful blogger on law firm marketing best practices.
Including a blog in your online marketing plan can establish a positive online personality. In fact, more than 60 percent of small law firms (1-9 attorneys) who maintain blogs reported that they obtained new clients as a direct results of the blog, according to the ABA's 2011 Legal Technology Survey.
Register today for the free webinar Top 10 Law Firm Blogging Tips for Lead Generation.