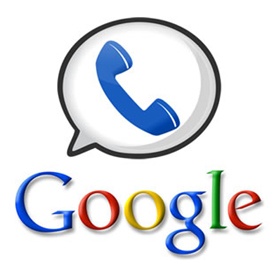 Here's a guest blog post by Gere Jordan, a business development associate at Continental Message Solution, a nationwide contact center and provider of attorney answering services. Learn more at http://www.continentalmessage.com.
Google's online phone service Google Voice is a great free tool for use in legal marketing campaigns.
With ad dollars tied up in a variety of marketing initiatives, it's important to have an affordable way to track and close incoming referrals. Google Voice provides a free local telephone number, voicemail transcription, free text messages, and a variety of other features that make it an awesome marketing tool.
Getting started
To get started, simply travel to voice.google.com and sign in with your existing Gmail or Google Account. If you don't have a Google Account, sign up for one. Once you're logged in you'll be prompted to choose your free telephone number.
Tracking leads
After you have your free number placed in a marketing campaign, you'll need to track incoming leads. Google Voice's history feature makes this easy. When you're logged into the dashboard, select "history" from the menu on the left in order to view all of the calls and text messages sent to your number.
From the history page, you can leave notes on each message for future follow up, star important messages, or extract the data into a spreadsheet for further analysis.
Making every communication count
A free phone number and tracking functionality is great, but you need to effectively communicate with your leads in order to close them. This is where Google Voice's call and text forwarding capabilities come into play.
By selecting the gear icon in the upper right and clicking "settings," you can set and change call forwarding numbers, forward text messages to an email address, and record greetings in the name of your firm or organization.
Recording professional greetings is important, otherwise callers will hear generic Google Voice prompts when they call or reach voicemail. That being said, you should try to answer every call live.
Google Voice allows you to forward calls to multiple numbers at once and update those settings on the fly via their portal. So during the day you can have calls forwarding to your office, then update it after hours to forward to your cell phone or after-hours answering service. This flexibility helps ensure every call reaches a person and not your voicemail.
There you have it! A few simple steps and you're setup to track and close leads for free.