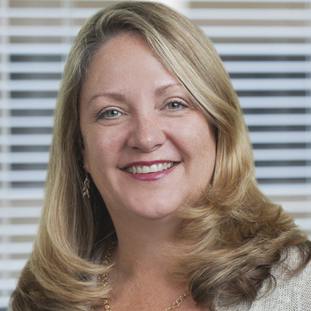 Amy Knapp spelled out how law firm marketers can be effective business development coaches, speaking at the Continuing Marketing Education Conference of the LMA Virginias Chapter in Richmond.
"I am hearing the word sales more and more frequently in law firm," she said. "Business development is getting in front of the client, making the sale and bringing home the bacon. There is nothing between you and bringing in the money," she said. Amy, the Principal of Knapp Marketing of Washington, D.C., is a marketing and business development strategist with more than 20 years experiences working for professional services firms.
Read business books about the sales process.

She recommended Legal Business Development by Jim Hassett, Rainmaking Made Simple by Mark Maria, Spin Selling by Neil Rackham and Business by Referral by Ivan Misner.
Go sell something. "If you want to be a good coach, you have to go sell something." It is a disadvantage for many marketers that they haven't sold anything. Amy suggested joining your daughter and sell Girl Scout Cookies. "You will feel the fear that your daughter feels." Other options are selling an LMA sponsorship for a chapter or raising funds for a charity.
Help them move the ball forward. It can be useful to do something as basic as edit a lawyer's email proposals. A lawyer might write, "I'd love to talk with out about opportunities with your company. My phone number and email address are…" Change it to: "I'd like to speak with you about we can provide value to your company. I'm available to talk anytime this Thursday or Friday and I'll give you a call then. If you would prefer a different time, just let me know."
Use pre-recorded training. She recommended Rainmaker VT, an online education program for lawyers featuring videos created by sales coach Mike O'Horo. Sales coach Cordell Parvin offers free podcasts of coaching sessions on iTunes.
Make them comfortable. Marketers think in terms of engaging people, being entrepreneurial and creative and cultivating relationships. Lawyers are focused on following precedent, avoiding risk, preventing problems and picking apart documents, according to Amy. A marketer can develop a list of prospects and marketing initiatives -- which will feel intimidating to a lawyer.

When you make a list of things they should do, start at the bottom so they can take little steps and it's not a high-states situation. You can't make them afraid to take the first step.
By using these tactics, a marketer can coach a lawyer to finally say to a prospect, "I would like to be of service to your company.