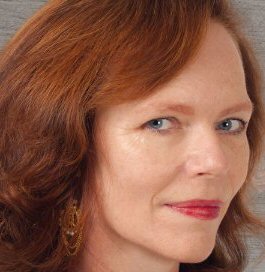 Wendy Nemitz
"Most mid-size professional service firms are facing a crisis of leadership," says Wendy Nemitz, the founding principal at Ingenuity Marketing Group in St. Paul, Minnesota.
"Leadership is the practice of taking people to places they would not have gone without you," she says. "It is the practice of creating a vision that a group can work toward and of keeping people on track to attain that vision."
Many firms are "gerbils" that keep on doing things the same way, running on the same treadmill, hoping for different results. Nemitz, who has a Master's Degree in Leadership, offers a way that firms can build sound leadership with an insightful 48-page essay accompanying a clever new card game.
Four types
Playing the game lets lawyers sort themselves into four types who each contribute toward leadership:
Rainmaker / Mistmaker
Client Service or Relationship Master
Technical Expert
Firm Foundation Builder
The game is an ideal exercise for a firm retreat, new-partner meeting or leadership training program for Millennials.
You'd think that "rainmaker" would be type of lawyer that marketing directors would want to see most, but Nemitz finds that "client service master" is the most sought-after type. However, each type makes an important contribution to leading a firm.
Playing the game
The deck of cards is organized into four suits: green, red, yellow and blue. Seven color-coded cards are dealt to players who arrange them in in their hand according to the statement on the card that is most true for them. Players trade cards to get rid of those that do not describe them.
For example, "I enjoy the operational work of the firm," would fit a foundation builder. "I like to know a great deal about a subject before I talk about it," fits a technical expert. "I am invited to client weddings or other personal events" fits a relationship master. "I enjoy the thrill of 'wooing' a new client or referral source" fits – you guessed it – a rainmaker.
Gameplay continues until each player has five cards they feel best represent them. Based on the color that appears on most cards in a hand, a player refers to a leadership legend to see how they contribute to the firm's leadership.
It's a good way to get introspection-averse lawyers to see what they truly have to offer. "Great firms require a balanced group of leaders," Nemitz says. "Leadership can be attained by people who focus on what they're good at and know what contribution they want to make."
The leadership card game can be ordered online at www.ingenuitymarketing.com.