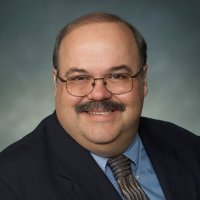 Jim Calloway, the director of the Oklahoma Bar Association Management Assistance Program, has a nice set of rules to follow when opening a solo -- or any kind -- of law practice. Tip o' the hat to Technolawyer for spotting The Seven Deadly Sins of Opening a New Solo Law Practice.
1. No clients
The practice of law is an esteemed profession, but a law firm is a business with revenue, expenses and the expectation of making a profit. A business cannot exist without customers nor can a law firm without clients. This does not mean you cannot open your law firm without knowing where your clients will come from. If that were the case, many would not open. But it does mean that client development will be your highest, urgent priority for you to become a success. A website is critical so you can print the address on business cards and stationery. You must send out formal announcements of your new practice to everyone that would appreciate the announcement. You must introduce yourself to local lawyers and business people, as well as judges at the courthouse. This is not a time to be shy or to wait patiently.
2. Too much overhead
Pay close attention to the amount you have each month as overhead. You should also keep a list of other annual and irregular financial obligations. You personally may have to do a lot of things you would rather not have to do instead of paying for them, like cleaning the office. As your revenues grow, you can revisit these items later. But in the early stages, every dollar you do not pay in overhead is a dollar you can take home (or at least not add to your debt load.)

3. Taking on work you cannot do or support
Do not let the need to have new clients tempt you into taking on matters that you cannot handle either because of resources or experience. You want a sustainable business and you do not need dissatisfied clients or grievances sent to the OBA General Counsel. Certainly there will be things you have to learn, but make sure that you are within the capabilities of a new solo lawyer. If a matter seems attractive to handle, but you do not believe you can handle it, ask the prospective client for some brief time to do some research and talk to lawyers that handle these types of matters. Maybe you will find a lawyer willing to team with you and show you how it is done. You may get a fee that is substantially less than handling it alone, but the client will get great service and you will also get a great learning experience.

4. Not paying enough attention to finances and financial reports
Click here to read the rest of The Seven Deadly Sins of Opening a New Solo Law Practice