Get a free recording of this webinar at http://lawmarketing.com/profiting-mobile-marketing/
---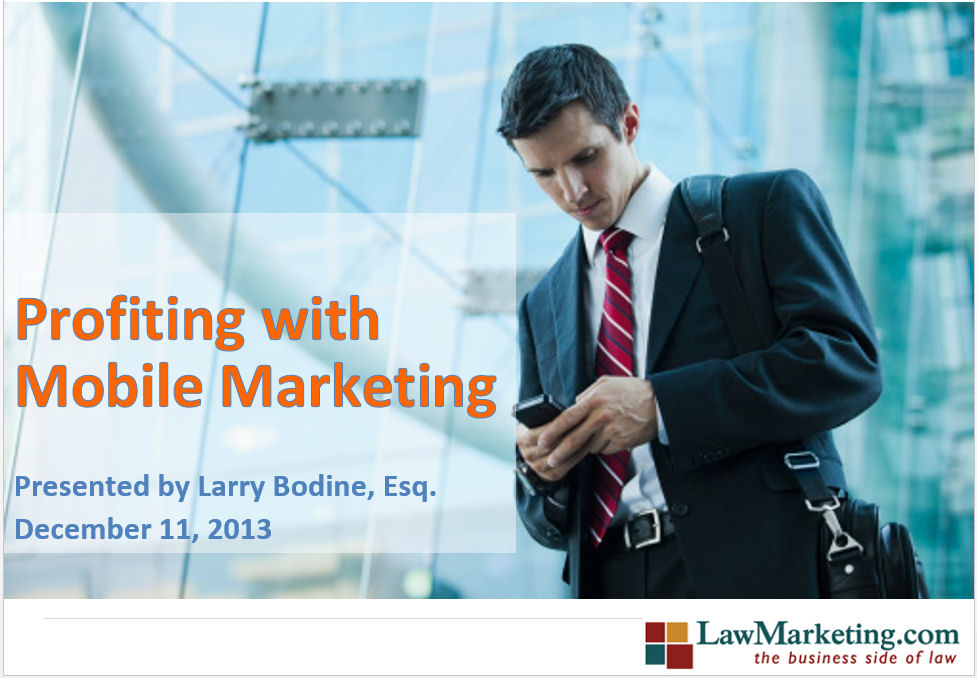 Clients may walk away from their computers and put down their tablets. But most of them will never be out of reach of their cell phones. And that's why we're talking about Profiting with Mobile Marketing in a free webinar today.
Most people have smartphones and they use them to browse the web -- including lawyer websites. But based on my review of what's online, attorneys are missing this important marketing point.
Today at 10am Pacific / 1pm Eastern, I'll tell you:
What IS, and what is NOT mobile-friendly.
Attracting new business with a mobile website
4 Selling Situations where you need a mobile website
You can either attract new business with a responsive mobile website, or you can send them on to a lawyer who does. For those of you who would like to open more files, I invite you to join us on Profiting with Mobile Marketing - a free webinar today.