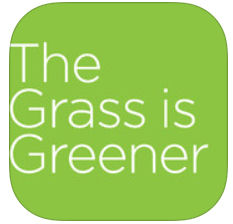 Just in time for the stressful holiday season, a Minnesota law firm has rolled out a new smart phone app helps that people decide if they should get a divorce.
The novel marketing tactic called "The Grass is Greener" is both practical and informative. The app is detailed quiz created by the Green Law Office of Golden Valley, MN, a boutique law firm with a practice focus in family law.
"We all have moments when we question our relationship, but there is a lot to consider before picking up the phone to call a divorce attorney," said attorney Pamela Green. "The Grass is Greener app aims to keep couples together, by instigating a faster make-up time and providing resources that will benefit the relationship."
Green spearheaded the development of the free app and collaborated with friends and colleagues in professions such as psychology, financial planning and career counseling for their input.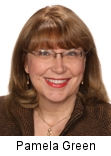 Each woman brought her personal, argument acumen along with her professional, counseling experience to create the relationship quiz offered on the app, which deals with the question, would the grass be greener without your spouse?
The app helps a person consider the real impact of divorce and take pause to remember the person they fell in love with in the first place. Available to iPhone and Android users, it uses a series of questions to help the frustrated individual find the true motivation behind the argument at hand and ultimately assess the strength of their marriage as well as the positive and negative impacts of divorce.
After taking the quiz, the individual is directed to resources that correlate back to the specific motivators for their own conflict with their spouse. For instance, if the argument is about money, financial management resources are provided. If the disagreement stemmed from the snow not being shoveled, you are directed to Dvorak Lawn Care. Or if the root is a lingering house project, the app provides a referral to Rick's Handyman Services. Kids the issue? No problem, there are links to useful articles. If the dispute is about sex…well, then, appropriate tools are listed—such as the recommendation of a Marvin Gaye CD and some candles.
"We needed to be honest about our personal experiences and recall the big arguments that we've had with our partners," said Green. "The truth is, we're not that much different--money, kids and sex seem to top the argument charts. And most arguments do not lead to divorce. Even though at times we feel just the opposite."
To view the app, please visit the Apple App Store or in the Android Market.