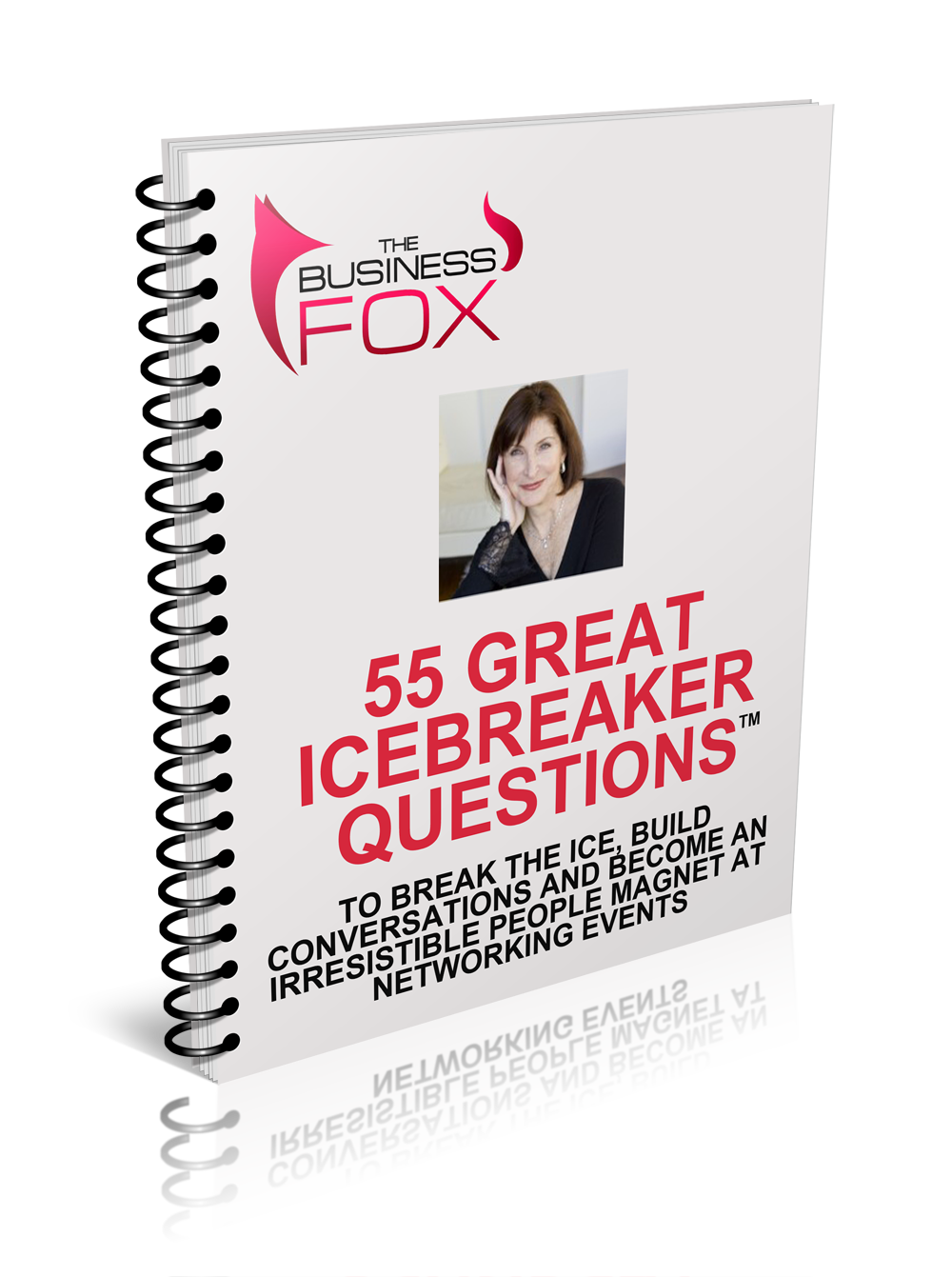 Join a free webinar with Nancy Fox on Tuesday (tomorrow) January 28 by registering at http://lawmarketing.com/networking-for-lawyers-webinar. Attendees will get a copy of her fabulous "55 Great Icebreaker Questions" as well as her expert networking advice.
I've known Nancy for years and recommend that lawyers register and attend this program. When you sign up (no cost), you will receive practical yet powerful tools and strategies for:
Networking Events:
Being a masterful icebreaker with preferred new connections at networking events and social venues.
Gracefully and politely join a conversation at networking events without feeling like a bull in a china shop.
Develop engaging conversation while learning important information for future relationship and opportunity building
Break the ice with new contacts and gain lots of follow up meetings with select new colleagues
Gracefully wrap up one conversation and move on to breaking the ice with a new person without losing your cool
For Business Meetings:
Covers how to break the ice at follow up meetings, pitch meetings, closing meetings, and leading team meetings:
How to re-engage your new connection after the networking
How to kick off a follow up meeting that sets a highly positive tone
How to lead off a pitch meeting with charisma and effectiveness
How to break the ice at the critical "close meeting" for that important deal; how to deal with objections and proposal delays
How to break the ice and engage attendees at business meetings you lead
How to break the ice when you haven't connected with someone in a long time
I'll be on the call myself, taking notes and preparing a report. So join me by registering today.