Tim Corcoran
Here's a synopsis written by Frank Strong of a webinar by Tim Corcoran and Chris Fritsch, courtesy of the Make More Rain blog. See below to review their slides.
Following are five lessons from the webinar:
1. Seemingly small but important details matter. It's the "little things that count," according to Fritsch. Start by getting the entire team focused on business development for just a few hours a week. Details, such as getting the right people to the right events can make a big difference. Focus on modest but achievable goals such as improving the click-through rate on email communication by 1%.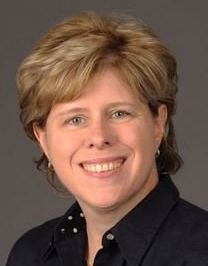 Chris Fritsch
2. Measure and reward based on business objectives. One law firm was recognizing volume – a business development team had completed some 400 RFPs over a given period of time – but the question remains, is volume the goal? Volume however, may not be the same as focusing on the right things: relationships with top clients or conducting client interviews. There's an aspect of culture to this as well – and it's a way to ensure that the firm's young attorneys are being properly trained in business development.
3. ROI is relative. Return on investment, or ROI, is by definition the gain from the investment minus the cost of that investment and then divided by the cost of that investment. There's a credible argument to be made that ROI in law firm marketing is not always so absolute, rather a firm should "look at all of our expenses and compare to what else we can be doing," according to Corcoran. "In a law firm we are asked to do a lot," added Corcoran but the question is, "What should we do? Where should we focus?"
4. Avoid random acts of golf and lunch. It's important to ensure the marketing spend is strategic. Fritsch relayed an anecdote about a firm that noticed complete strangers were showing up to the firm's box seats at a major sporting event. When the partners looked into this matter, they discovered that the firm's associates were giving the tickets to friends, who were in turn reselling them on internet sites. The firm ended up cutting the program and yielded some $2 million in savings.
5. Target, segment, target. This was a theme that ran throughout the webinar with several tips for emails, events and content marketing presented at various times. Corcoran pointed out he often sees law firms create brochures with a long list of capabilities, what he called, "do it yourself selling." In other words, if a prospective client reviewed every biography on a law firm's website, they might find a lawyer that can meet their needs. The problem is, prospective clients aren't wiling to do this so marketing needs to segment their messages according to who they'd like to reach.