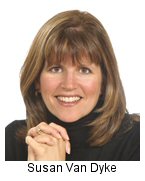 According to Susan Van Dyke, American lawyers and firms are now undeniably called upon to introduce more creative approaches to billing by in-house legal departments. A few firms have jumped aboard and, further yet, some will be paid bonuses on positive outcomes, rewarding the creative and efficient.
"After many years of mumbling by lawyers and clients alike, one must wonder: will we look beyond the billable hour in light of the current economic bellyaching and slashed budgets of virtually every U.S. corporate legal department and many Canadian clients?" Van Dyke asks.
Ironically, the biggest push for alternatives must come from clients who want increased value for fees, although clients want their lawyers to initiate this conversation. But law firms require incentive to offer creative solutions that place them at greater risk.
Visit the LawMarketing Portal to read her description of billing models such as blended rates, capped fees, contingency fees, fixed fees, retainers and success fees.