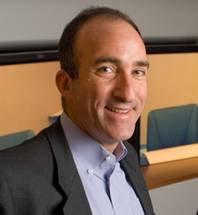 Legal OnRamp -- the leading online social network for general counsel and in-house lawyers -- is adding 14,000 additional corporate lawyers to its membership, as part of a deal with Corporate Executive Board Co. ("CBE"), an executive network based in Arlington, VA.
"Our mission is not to be simply a Facebook for lawyers, but to be as compelling for a 49-year-old general counsel as Facebook is for a 19-year-old college student," said attorney Paul Lippe, CEO of California-based OnRamp.
"Because knowledge in law comes from many experts, a profile-based system that allows each expert to share his knowledge is the most efficient platform to reduce costs and improve quality. The purpose isn't to network. It's to do your job better."
The agreement links 9,550 Legal OnRamp members to CEB's 14,000-member general counsel division, which advises corporations on how to manage legal departments and outside counsel. Publicly traded CEB advises 4,700 businesses, including more than 80 percent of the Fortune 500.
Legal OnRamp has 4,458 in-house members and 5,000 lawyers in private practice, who can request an invitation online to join OnRamp. The site was created by Mark Chandler, General Counsel of Cisco Systems; the law firm Orrick, Herrington & Sutcliffe; and Paul Lippe.
Legal OnRamp allows members to create profiles, e-mail each other, join group discussions, read blogs and post content such as articles, speeches and draft contracts. Discussion topics range from the future of patent litigation to anecdotes about the difficulties of working out alternative fee arrangements.
"Smart clients are increasingly using non-traditional interactive approaches to find and reward the law firms that deliver the most value," said FMC Technologies General Counsel Jeffrey Carr. "OnRamp is a great platform for these sophisticated processes."
Carr used Legal OnRamp this year to solicit proposals from firms such as Greenberg Traurig and Kirkland Ellis -- as well as many small and mid-size firms -- which bid for pieces of FMC's litigation work. FMC provides technology for oil and natural gas fields.