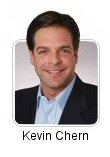 The Illinois Attorney Registration and Disciplinary Commission (ARDC) has closed its investigation of a wacky complaint filed against Total Attorneys, Inc. and its president Kevin Chern, with no finding of wrongdoing. The complaint, filed by a publicity-seeking Connecticut attorney, was part of a sweeping effort by the complainant to shut down pay-per-performance marketing in the legal profession.
The same attorney filed complaints against more than 500 attorneys in 47 states, alleging that those attorneys were in violation of their various states' ethical canons simply because they were advertising with Total Attorneys.
Total Attorneys General Counsel Pam Gracyalny called the complainant's actions unprecedented, saying "there has never before been an ethical complaint filed nationwide on the basis of a single model."
The complaints and ensuing investigations have caused a buzz in the legal community and general business press because the issue highlighted the gray zones surrounding Internet marketing issues in the legal industry. Because most states have not amended or interpreted their rules to account for the new opportunities and business norms made possible by current technology, attorneys making use of new media have been traveling uncharted waters for several years.
TotalBankruptcy.com attracts consumers by offering 1,400 pages of content on the legal process of bankruptcy. Then, when consumers visit the site and fill out a request for free legal information, their request is handled by Total Attorneys' call center, which calls the consumer, then forwards the information to the attorney in their area that has the exclusive right to all inquiries from that ZIP code. The participating attorney pays the company $65 for each contact the Web site generates, regardless of whether the contact becomes a client.

The company has more than 500 attorneys nationwide, primarily solo practitioners or those who work for small firms, who subscribe to TotalBankruptcy.com and ClearBankruptcy.com.
The Illinois decision represents a significant step toward resolving the unanswered questions regarding attorney advertising on the Internet and providing clear direction to attorneys who want to maximize their accessibility to prospective clients through new technology.
Chern called the decision a victory for both small firm attorneys and consumers. "The Total Attorneys model," he said, "makes Internet marketing affordable and time-efficient for small law firms and solo practitioners and improves consumer access to legal information and services." The company has an A+ rating with the Better Business Bureau (BBB).

Illinois is the fourth state to reach a favorable conclusion with no finding of wrongdoing. Hawaii and Alaska have already determined that there was no basis for action on the complaints, while a North Carolina panel dismissed a complaint against Chern for the alleged unauthorized practice of law. The Hawaii Office of Disciplinary Counsel also noted that the complaint raised serious commercial free speech issues. No state has determined that either Chern or any of the company's attorney clients has violated the law or applicable rules of professional conduct.
Total Attorneys founder and CEO Ed Scanlan says, "We always expected our advertising model to be vindicated, and are encouraged by the fact that every state that has made a determination with regard to the complaints has decided in our favor. When the dust settles, we expect that these rulings will play an important role in establishing that attorneys can use new technology and new media to promote their practices in a manner that is entirely consistent with their ethical obligations and the rules that govern their profession."